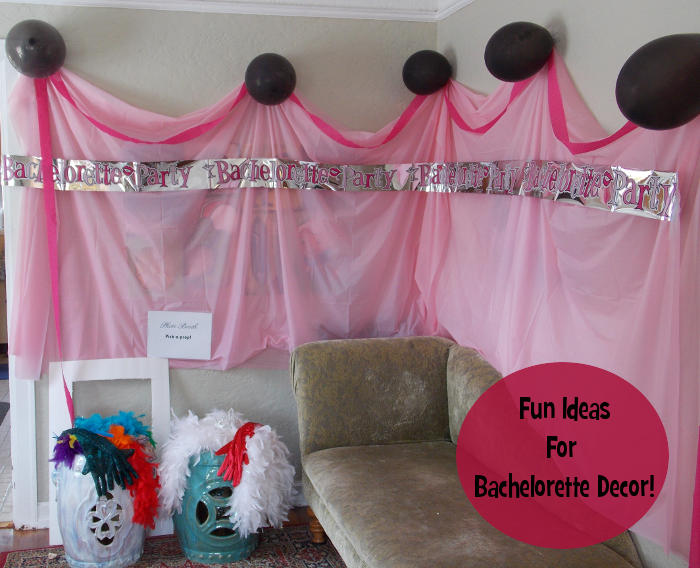 Thanks to House of Bachelorette for providing the bachelorette party decoration ideas for this party!
As I planned Jaime's bachelorette, I thought about what kind of theme to give the party and how I'd like to decorate. During this brainstorming, I had a chance to visit House of Bachelorette, a website that is exclusively dedicated to selling everything you could need for bachelorette parties. They carry everything from R-rated items to more mild-mannered party supplies, so I spent quite a while clicking through the entire selection and seeing what items caught my eye. When I found this 46pc Bachelorette Party Kit, I knew it would be a great for the party I had in mind. Not only did it meet my "No-male-anatomy" decorating criteria, but it was super cute and packed with all kinds of decorating supplies.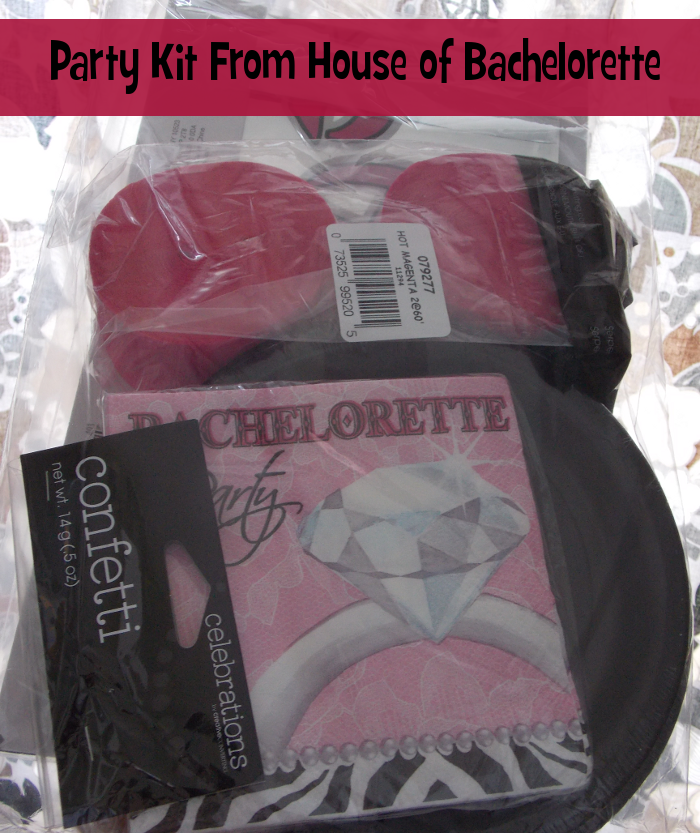 This party kit includes a "Bachelorette Party" banner & napkins, black plates, confetti, and balloons, along with pink streamers. With my kit in hand, I planned the rest of the theme around this color scheme – I actually used the image of the "Bachelorette Party" napkins in the party invitation that I created! I also coordinated the other accents to fit with the pink and black colors, going as far as to plan pink cocktails. I thought it would be super cute and was anxious to see how it would look on party day.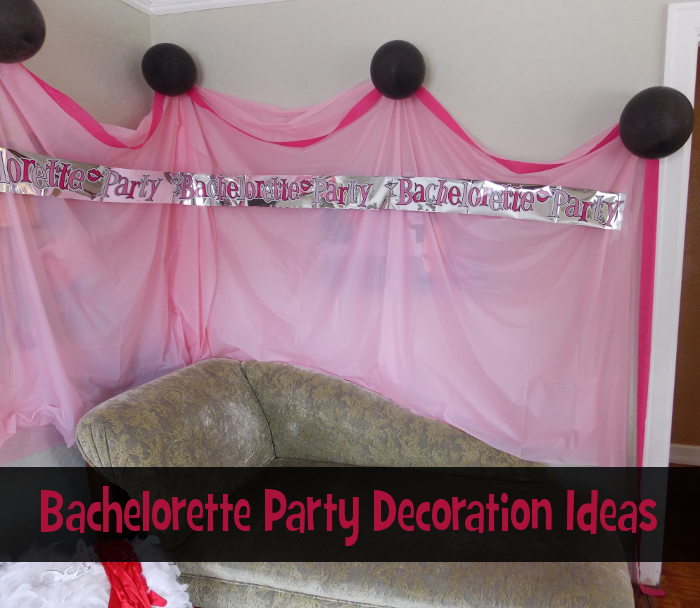 To get started, I bought a few disposable pink plastic tablecloths at Dollar Tree and hung them on the wall with tape. I then hung the streamers, balloons, and the bachelorette banner. This served as the backdrop for our photobooth – more on that later! – and made for a really cute accent in the room.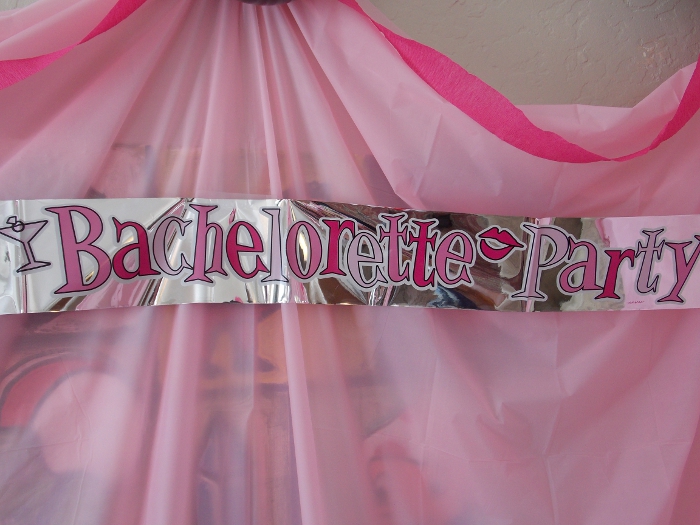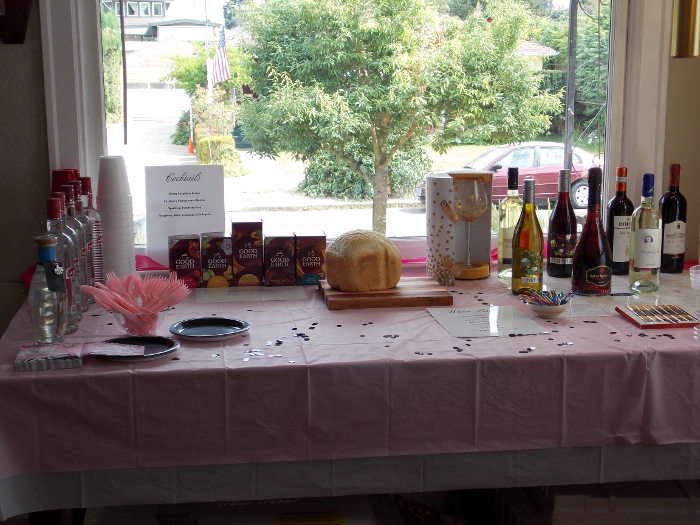 I set the dining table with another pink tablecloth and added the plates and napkins, with confetti strewn over the table as an accent.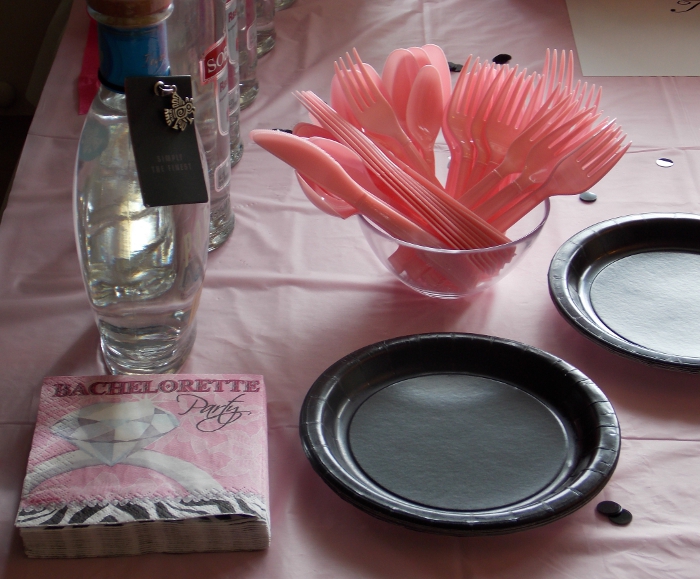 The black plates were paired with pink disposable cutlery, also from Dollar Tree!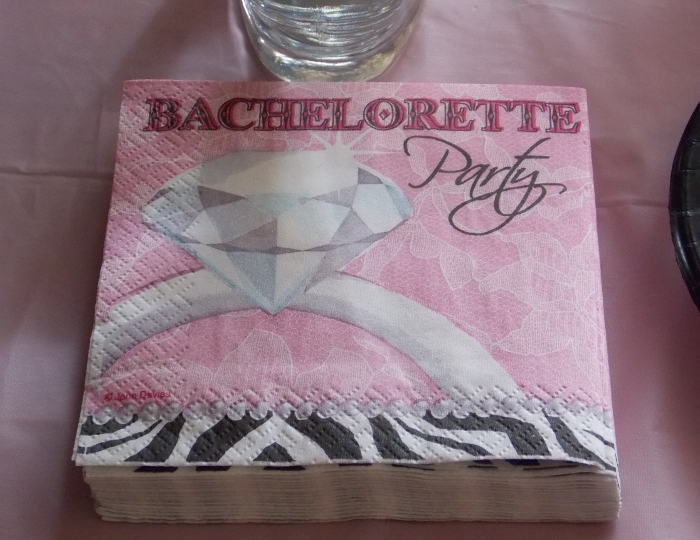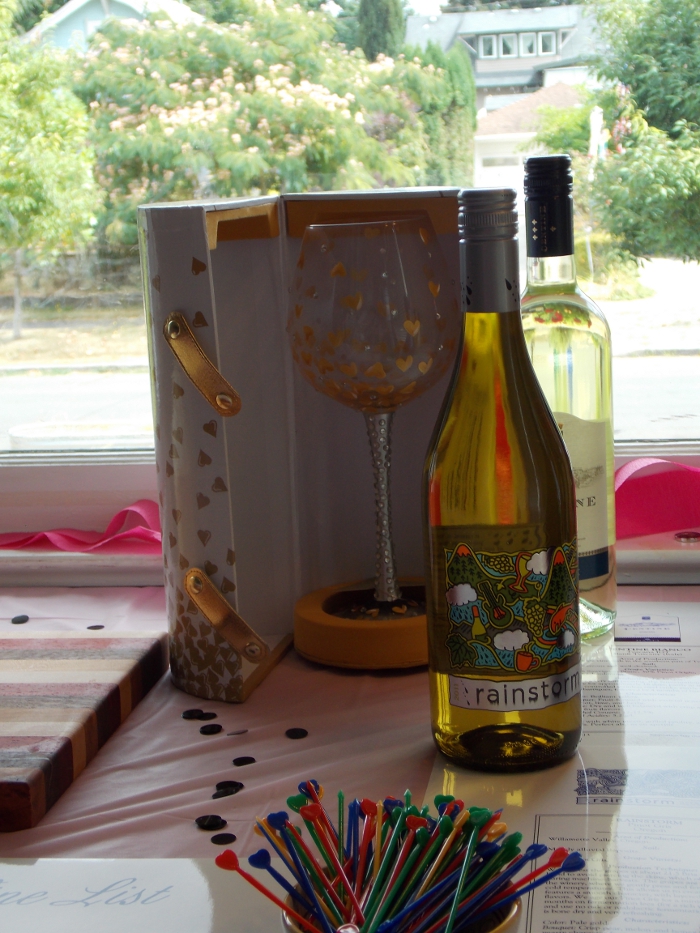 The confetti and streamers made a nice accent to the food and wine on the tabletop.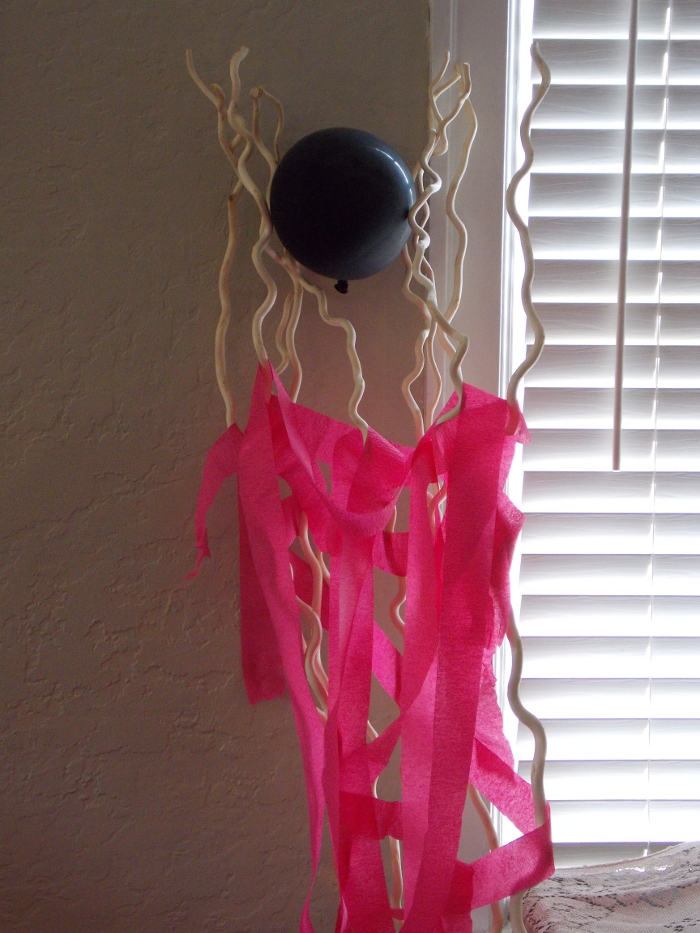 This decoration in the living room was covered in streamers and a balloon. I dubbed it our "Bachelorette Christmas tree".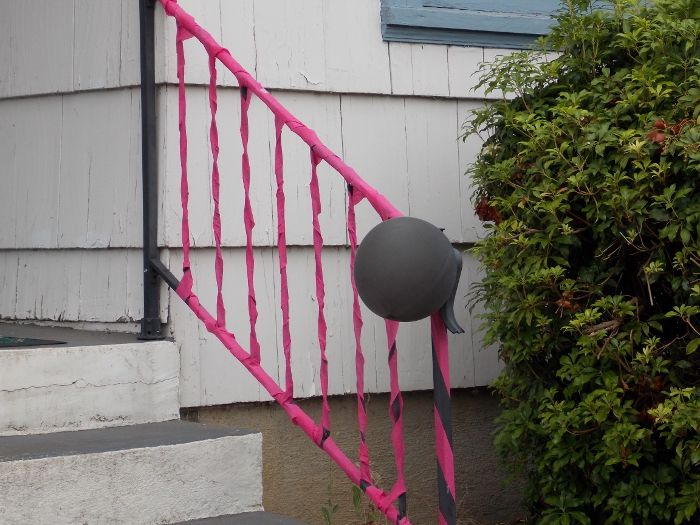 I used the rest of the streamers the decorate the banister outside and welcome guests to the party!
This kit was really cute and added just the right amount of festive, fun touches to the party! I was quite satisfied with everything in the kit – the only disappointment were the balloons, which were quite flimsy – several of them broke and were unusable.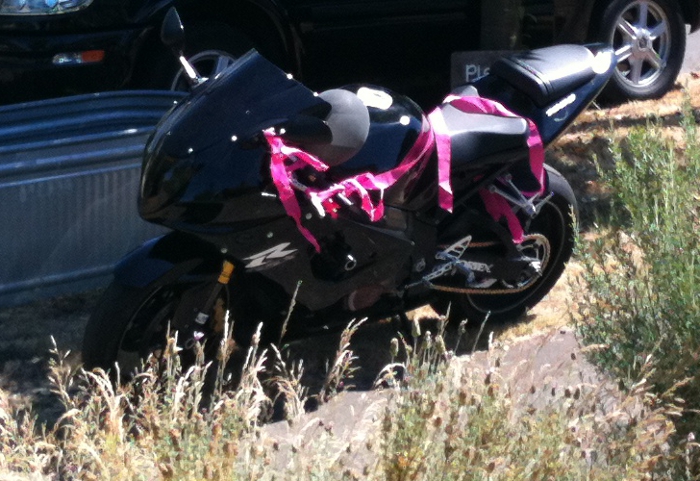 When I was cleaning up after the party the next morning, I had a little fun with the decorations before I threw them away. The groom's bachelor party had taken place the same night, and one of the attendees had his motorbike parked outside; so, I gave it a little festive touch!
I hope that you've enjoyed my bachelorette party decoration ideas and gotten some inspiration for some cute, tasteful options for your next party! If you'd like to check out the decorating kit I used, you can find it on House of Bachelorette for $12.99.
As a bride-to-be and blogger, I'm sharing all my inspiration as I Blog My Wedding! From frugal wedding tips and DIY bridal crafts to classy bachelorette party ideas, you'll find nothing but the most "Engaging" reviews here!
Latest posts by Beeb Ashcroft (see all)